is not going to be called "H by Hermes", but rather SHANG XIA instead. According to luxuo.com, this coming spring, Hermes will launch a CHINA-exclusive brand called SHANG XIA, which includes ready-to-wear and decorative arts inspired by Chinese culture and traditions of craftsmanship.
These are to be made using Chinese raw materials and artisanal know-how, Hermès said.
The aim of this new brand is to compete with the current luxury brands in China, which, to me, can bring a number of benefits:
1) The main reason Hermes doesn't do AS WELL (in relative term, because growth for Hermes has been reportedly increasing in China over the past few years quite dramatically) in China-land is because of its pricing. Most products from other luxury brands (say LV, Gucci) are generally "cheaper" (again, relatively) than Hermes products - a basic hermes H belt is about 1.5 times more expensive than monogrammed LV or Gucci belt, and given that Gucci belts do go on sale every season, it's much easier and cheaper for Asian consumers to (illusionally) become part of the 'luxury' world through purchasing Gucci stuff. Now with lower pricing, perhaps Hermes would become more "accessible" for the brand conscious consumers?
2) Hermes is no where near an 'instantly recognizable' brand as others. An LV logo can be spotted from metres away, while an hermes "h" logo can only be seen from the front of a belt. Even Chanel stamps their ugly CCs every where on almost everything, and with most consumers' favourite equation being "more money = more logos per square unit", down pricing will make the hermes logo much more "money justifiable".
3) Instead of creating a diffusion line called "H by HERMES", which will surely disturb current Hermes followers due to possible luxury image degrading, this line has a completely different name and has nothing to do with Hermes, which means the luxury image of Hermes remains, and people on the street will still know an Hermes customer pays 1000 bucks for their belt and not mistake it for another brand, which, afterall, is what most Hermes customers want anyway ( who's willing to paying 1000 bucks for something that dont get recognized or get mistaken for something cheaper, RIGHT?).
However, if you think this new idea is a Win-win situation all the way, there are still a number of potential problems that may arise:
1) Even though Hermes has always prided itself on being the 'brand of craftsmanship and quality', it has solely made most of its profits through easily recognizable items ("H" logo belts, clic clac bracelets, birkin and kelly bags, collier de chien bracelets, etc) and created "myths" about some items (ie. the whole '2 year' waiting list non sense about birkin bags - read read 'bringing home the birkins' to get this busted, and videos about the whole 'craftsmen' working diligently and passionately to make that special beautiful bag). This explains much of its pricing. Take the Birkin bag for example: nicely made bag? yes. quality leather? yes. Practicality that justifies 10 000 $? Properly not. I've tried on one myself, and to be honest, if you take away all the stories and nonsense that go behind this bag, it's just a normal tote bag with useless cover flap and straps, not to mention there arent enough compartments inside, which means all ur stuff always gets mixed up and u end up spending minutes to get to your lipstick.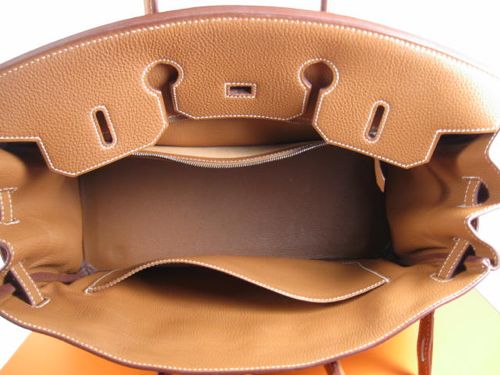 Now while Hermes customers constantly mask themselves as being 'anti brand', we all know most people purchase a Kelly bag or collier de chien belt to show off their status, perhaps not to the average population, but to mix in with the 'high society' crowd. And to be crude, most (and I mean MOST, not ALL) Chinese consumers do not have the sophistication to tell or appreciate quality, so with a completely new brand and perhaps no items that are already famous, how will Hermes make profits in China-land? Have they forgotten that unlike the Japanese, the Chinese arent trending setters, but rather trend followers?
2) Speaking of lack of sophistication in recognizing quality, most Chinese consumers solely judge quality of items based on where they're made, which explains the whole "getting things made in China than having the tags sewn on in Italy" trap most luxury companies have been using to keep their profits up. With (I assume) a new brand being made in China, will your average Chinese customer be willing to pay 500 bucks for a cashmere jumper with a "Made in China" tag? Or perhaps Hermes will have things made in China then send them to France to get the 'Shang Xia' logo stamped and use it to clarify their origin as "Made in France"?
With all that being said, I'm still excited about the introduction of its new brand. I'm sure Hermes with its multi million dollar super smart staff would have thought about all the things mentioned and found a solution :). I've been an Hermes customer over the years and is completely not an 'anti-Hermes', and definitely do not want to offend any Chinese readers. :).
Phew, essay finished, it's time to eat!
CIAO!
~Dee-Ha~